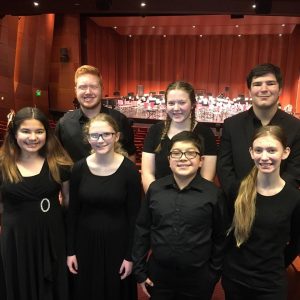 Congratulations to the students who participated in the TSPMEA All-Region and All-State Band clinics and concerts.
TPSMEA All-Region Honor Band: Evan Smith, Reese Garcia, Katie Reese, Katie Mann, Carly Bower, Kaitlyn Gamez, Michael Perez.
TPSMEA All-State Band: Evan Smith, 4th chair tuba; Reese Garcia, 8th chair trumpet; and Luke Light, 6th chair French horn!