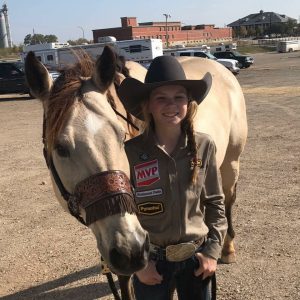 While other students will be busy wrapping up the final week and a half of the semester, and preparing for Christmas break, LCCS 5th grader Kate Neill will spend the week competing at the KK Run for Vegas/Jr NFR Barrel Race! The event is held in Las Vegas in conjunction with the Nations Finals Rodeo.
Kate is one of 120 cowgirls set to compete December 12-16. She will be facing competitors, all 16 and under, from across the U.S., Mexico, and Australia. They are competing for cash, prizes, and a qualifying spot in The American Semifinals, which will be held right here in Fort Worth in February.
The Eagle family wishes Kate the best of luck as she competes in this prestigious event!