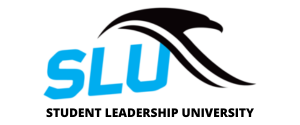 Lake Country Christian School has partnered with Student Leadership University, the premier leadership training program for Christian students. Student Leadership University's mission is to develop and equip student leaders to think, dream, and lead. With a vision of preparing the next generation, they strive to instill future tense thinking; character-driven decision making; ownership of biblical values; and a commitment to influence through service. SLU aims to accomplish this vision through leadership adventures that are marketed through significant relationships across multiple denominational lines, delivered with excellence, and lead to a sustainable, long-term relationship.
The SLU 101, 201, 301, and 401 courses are offered each summer. These are the programs through which students are trained and equipped to become difference-makers throughout their lives. Incoming freshmen participate in SLU 101 in San Antonio, incoming sophomores participate in SLU 201 in Washington, DC, incoming juniors participate in SLU 301 in Europe, and incoming seniors participate in SLU 401 in the Holy Land. LCCS will be starting our first year in partnership with SLU by offering courses SLU 101 and 201 for freshmen and sophomores.
SLU 101 – San Antonio, Texas
"Shape your students' future through the ultimate experience at SLU 101! Your students will begin their leadership journey by understanding that Leadership Begins at the Feet of Jesus. From behind the scenes at SeaWorld to world-class speakers in exclusive learning environments, SLU 101 teaches your students the practical, relational, and life skills to change the way they think, dream, and lead!" – Student Leadership University
Details for SLU 101 in San Antonio
JUNE 22-25, 2022
SLU 201 – Washington D.C.
"Building on the foundation of personal leadership learned at SLU 101, SLU 201 will equip you to lead as a citizen and catalyst for change. Explore the ten foundational components of SLU 201 as you discover your own role in our society's future." – Student Leadership University
Details for SLU 201 in Washington D.C.
JULY 11 – 15, 2022
SLU 301 – Europe (London/Oxford/Paris/Normandy)
"Inherit the Past. Shape the Future. Continue your leadership journey by learning to think bigger about the world as we dive deep into history around Europe. We want you to experience the sacrifices made in the past and consider the worldviews of great philosophers who have paved the way for us. At SLU 301, you will learn you are called to shape history and leave a legacy for Jesus that is larger than yourself." – Student Leadership University
Coming to LCCS in 2023-'24
SLU 401 – Israel & Jordan
"Leadership Begins at the Feet of Jesus. The final step of the SLU journey begins at the birthplace of our faith. After you walk through Scripture at SLU 401, in the footsteps of the most incredible servant leader and teacher our world has ever known, you will never read the Bible the same way again. Not only is faith brought to life, but you will better understand your role in God's redemptive story and that true leadership begins at the feet of Jesus." – Student Leadership University
Details for SLU 401 in Israel and Jordan
Coming soon to LCCS