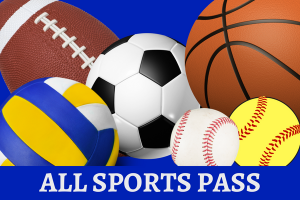 All-Sports Passes are $175 each and provide admission to all regular season home games for middle and high school sports.
They are not valid for playoffs or tournaments.
Purchase through the Spirit Store.
*LCCS Students and Staff get free admission to regular season home games, no ticket required.*
All-Sports Booster Club Board Members
President – Travis Thompson
Others TBD
The lessons LCCS students learn on and off the court/field will stay with them the rest of their lives, and we want to see that experience carried out with the highest level of excellence. The overriding purpose of the Lake Country Christian School Booster Club is to support our student body, coaches, and programs by providing the financial resources and volunteer opportunities necessary to completely enhance the athletic experience at LCCS.
All parents, friends, and community supporters of students attending LCCS can support the Booster Club in several ways:
Your purchase of an All-Sports Pass grants you admission to all middle and high school regular-season home games in every sport,

excluding playoffs and tournaments

, for the entire school year.

Become a Sponsor and gain advertising opportunities
Partner with us in making a serious impact in the lives of those who call LCCS home. We'd love to help you get connected within the LCCS Booster Club!