Kathi Mynyk, LCCS College Guidance Advisor
B.B.A. University of Texas at Arlington
M.Ed. Lamar University
817.710.1225, kmynyk@lccs.org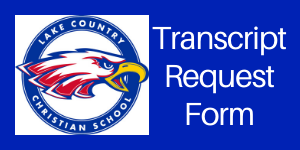 Lake Country Christian School's college guidance advisor meets with students to help them customize individual college and career plans, including searching, applying, financing, and selecting their "best fit" colleges based on their passions and interests as aligned with God's calling.
The college advising process begins in the freshman year and ramps up as they continue through high school. See timeline. 
All high school students have access to Naviance to assist them throughout the college search and application process. Naviance is a web-based college counseling information system that is a college information resource for both students and parents. Students will be trained in how to use this system.
The college application process is a collaborative effort. While the college advisor is proactive in the process, students are both encouraged and expected to take ownership in researching colleges, registering for tests, completing applications and meeting deadlines.
Mrs. Mynyk is available to meet with both parents and students as often as needed or desired. 
Use this time to take Virtual College Tours!
Upcoming College Rep Visits/College Fairs: Blueprint Virtual College Fair:
45 Free Live Events
Giving away $10,000 in scholarships. The more fairs attended, the better your chances.
It's FREE, EASY, and INFORMATIVE
Register and get email reminders
Details and Registration at VirtualChristianCollegeFairs.com
Our Fall Virtual College Fair was October 22, 2020. It was great to have 40 colleges and a FAFSA booth accessible for parents & students!
Testing Dates and Other Info:
The 2020-21 FAFSA opened on October 1! This is a very important application. The primary purpose of the FAFSA is to figure out how much financial aid you qualify for, including both need-based and non-need-based aid. FAFSA is now also an app and can be downloaded on your iPhone.
SAT School Day 11th grade – March 24, 2021
ACT Campus Test Day (11th & 12th grade) – April 17, 2021
SAT School Day 12th grade – administered October 14, 2020
SAT School Day 12th grade Makeup – administered October 27, 2020