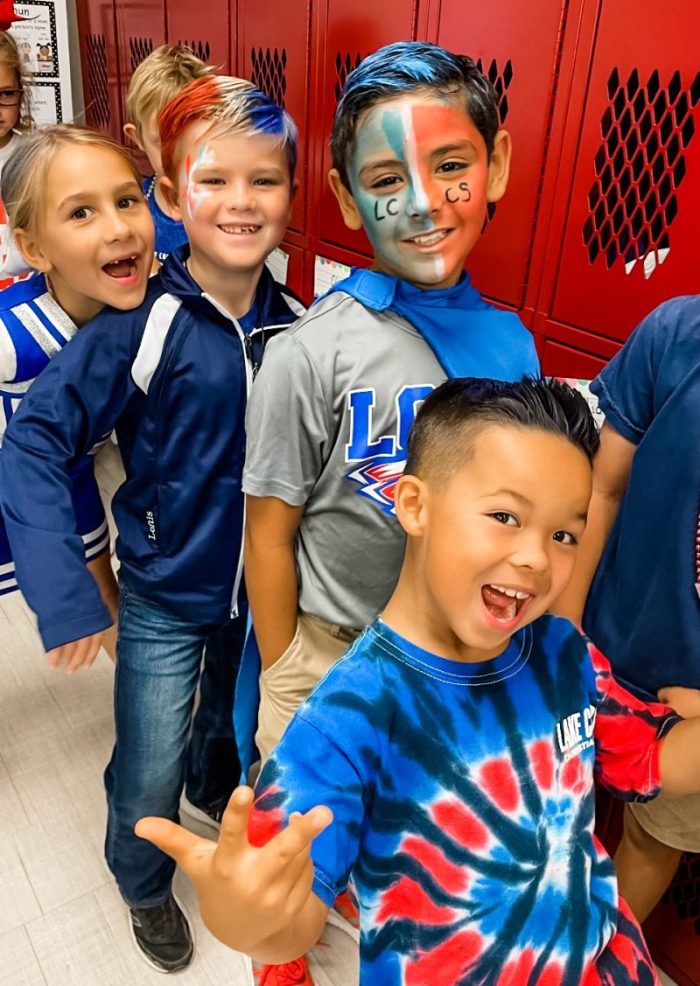 Lake Country Christian Elementary School
is designed to foster spirituality, character, academics and social growth. These are accomplished through developmentally appropriate classes, activities, and training.
The LCCS Elementary School program provides:
Academics
Student Life
Spiritual Foundation
The Lake Country Christian Elementary School program is designed to prepare Pre-K thru 4th-grade students to be successful Christian thinkers and leaders, and to partner with parents in all stages of their child's academic and spiritual development. The curriculum is taught from a Biblical worldview with an emphasis on the following:
Mathematics
Reading with Comprehension
Writing with Correct Grammar
Higher-Order Thinking Skills
Cultivating a relationship with Jesus
Science, Social Studies, and Health
Additional Classes include Fine Arts, Physical Education, STEM, Science Lab, and Music. Lake Country Christian School Bible instruction is based on the precepts found in the LCCS Statement of Faith. Ninety different churches are represented in the student body. Students are taught to know, understand and explain what they believe and why they believe it. Biblical literacy, Bible verse memorization, personal devotional skills, acquisition of a Biblical worldview, and character training are goals. Through exposure to many special classes, academic competitions, enriching field trips, motivational learning, Elementary Differentiated Instruction, and excellent daily instruction, parents can expect their children to excel in our well-rounded, distinctively Christian elementary school experience.
Throughout the year, elementary school students have the option to participate in many co-curricular activities. There are many areas in which students have opportunities to be encouraged, engaged, and challenged.
ACSI Speech Meet
ACSI Spelling Bee
ACSI Math Olympics
Day Field Trips to enhance curriculum
4th Grade trip to Sky Ranch
Grade level musical programs
Spring Art Fair
Honors Choir
Junior Eagle Cheer
Junior Eagle Football Camp
All-School Pep Rallies
Spiritual Life
Lake Country Christian Elementary School is an extension of the Christian home and local church. We are committed to providing opportunities for students to come to faith in Christ, to teach them who they are in him and to grow in a real relationship with God. Bible classes, chapels, retreats, biblically integrated academic instruction and relationships with other students, teachers, and administrators whose lives reflect Christ help students to love God and want to know him better.
Outreach and Missions
Lake Country Christian Elementary School is committed to missions. Acts 1:8 commands us to be witnesses in Jerusalem (Fort Worth), Judea (Texas), Samaria (Mexico), and the uttermost parts of the earth (overseas). Our desire is to give students an opportunity to fulfill these verses and to see the purposes of God revealed. Our elementary school students:
support Mission India through their chapel offerings. Since May of 2002, an average of $4200 has been given annually to support adult literacy and backyard Bible clubs. In January of 2023 the students held a celebration for having surpassed $100,000 over the life of their giving for this important cause!
visit local nursing homes sharing the love of God through song and meaningful interactions with the residents.
visit and thank local firefighters and police officers.