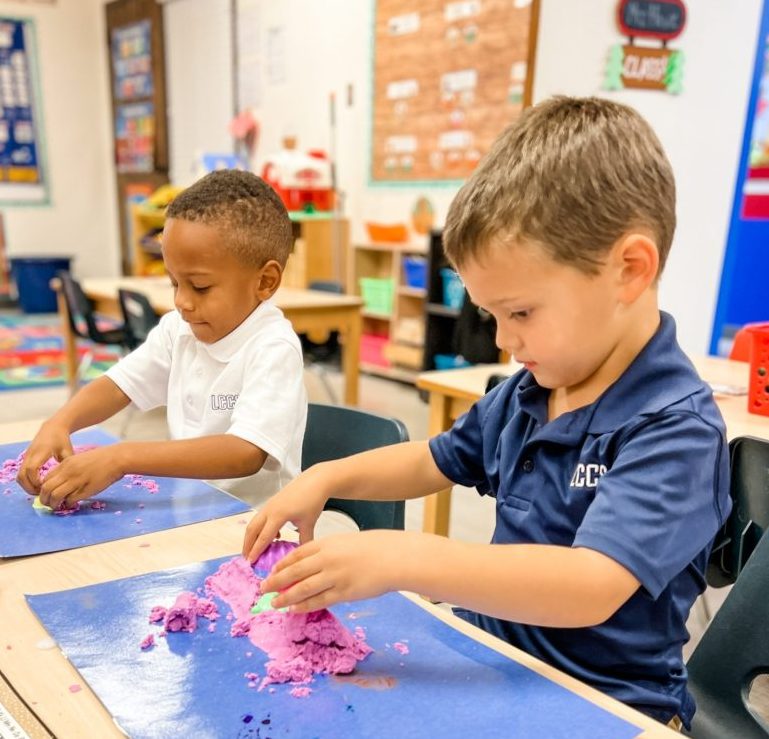 Pre-School
Pre-school students are taught the following academic subjects:
Bible
Handwriting
Mathematics
Language Arts
Science/Social Studies
Enrichment Classes
Reading is incorporated across all curriculum areas
Readiness:
By September 1, a student must be 4 for the Pre-K program
The LCCS Early Education program is not required to register with or be licensed by the State of Texas. Its status as an Early Education program accredited by ACSI exempts LCCS from this requirement. LCCS reviews the standards annually to remain in compliance with Texas Minimum Standards for Child-Care Centers. Our Early Education program is updated as needed when standards have been revised.