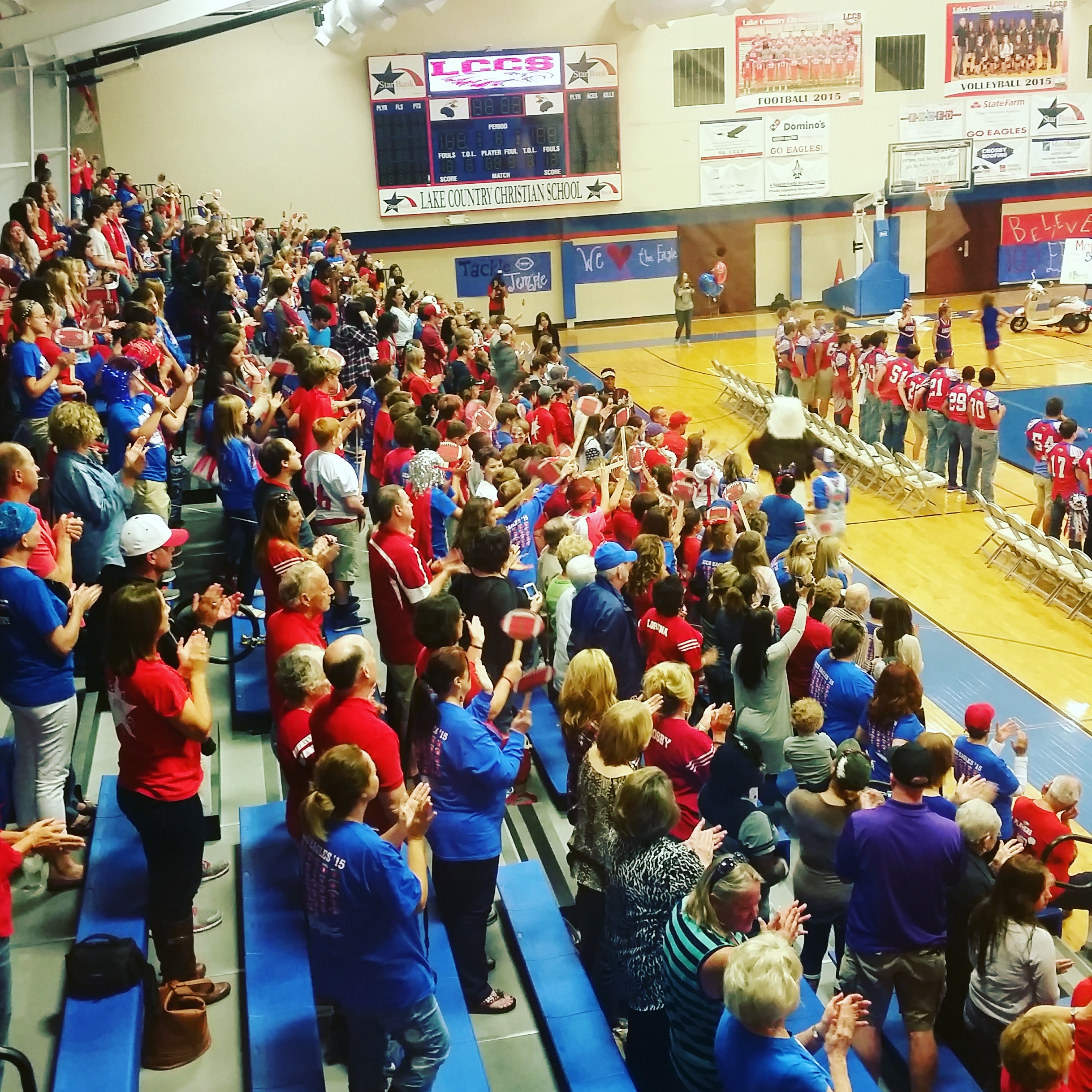 The LCCS Family
Within Lake Country Christian School lives a vibrant community of prayer and faith, supported by the administration, students, parents, faculty, alumni, and board members. Our philosophy of family involvement and parent partnership ensures a stable, nurturing environment for our students. We offer a wide variety of activities and events to cultivate community at LCCS:
Community-centric outreach and mission programs
Elementary multi-grade field trips and multi-class reading sessions
Middle school cross grade-level teams
High school House System
Weekly Chapels for elementary, middle and high school students, open to school parents and prospective families
All-school Chapels on Veteran's Day and Christmas
Athletic games, meets and tournaments with a small-town feel
Opportunities for athletes to mentor elementary school students through Junior Eagles programs and events
All-school pep rallies
LCCS performing arts productions in all grade levels
Art shows for all grade levels
Christmas and Spring band and choir concerts
Academic events including spelling bees, speech meets, and math olympics
Parent volunteer opportunities
Whether you are new to our school, considering our school for your children, or are a long-time school parent, we invite you to attend our events and be a part of our LCCS family.